Once you have created a workspace template, you have the option to edit it through either the simple interface, of the advanced interface. To edit a workspace tempalte in advanced mode (yaml), you need to be on the template page and hitting the Advanced mode text link in the alert info: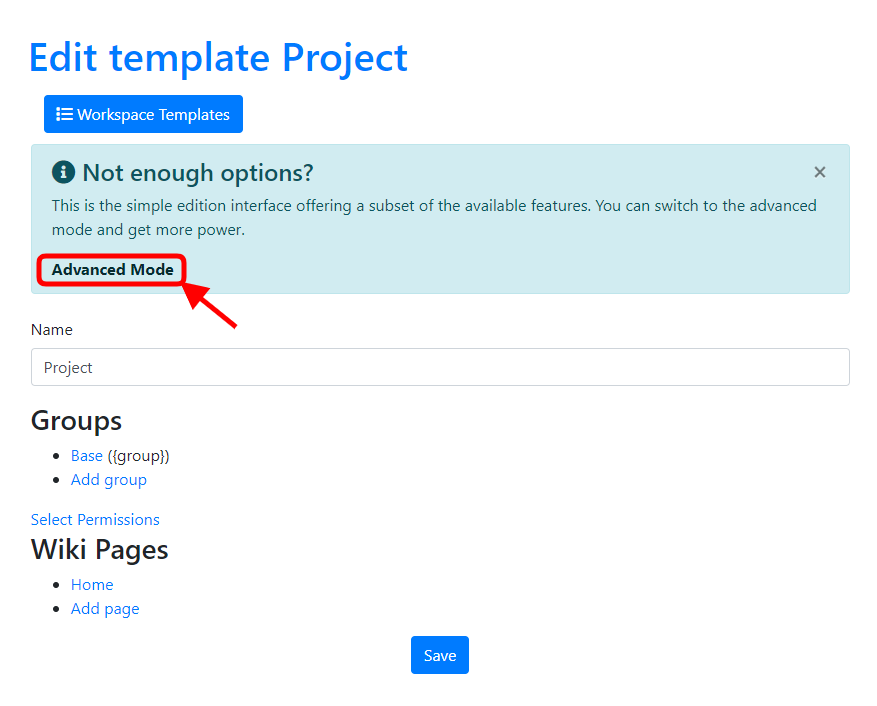 While using the simple interface (image above), you have an easy way to add new default groups or wiki pages in the workspace template, so that they are created as objects (groups and pages) when a new workspace of this type is created.
Then you have the workspace template in advanced mode. In which you can edit in yaml code:

When you switch the interface to Advanced mode (image above), you have full control on the contents of the workspace template, and you are eventually able to define new objects (of other types: blogs, file galleries, forums, ... as far as a profile handler is created for them) to be linked with that workspace template.
For more information on this advanced feature, ask in the Developers list