In Tiki3, you could do that through the following option of the wiki edit interface:
Starting in Tiki4, and being improved in Tiki5, the edit interface has been revamped and you can open the form to upload images through the appropriate icons in the toolbar area on top of the editing area of the wiki page:


The first one,

, opens the plugin helper to add references to images available on Internet somewhere (inside or outside tiki).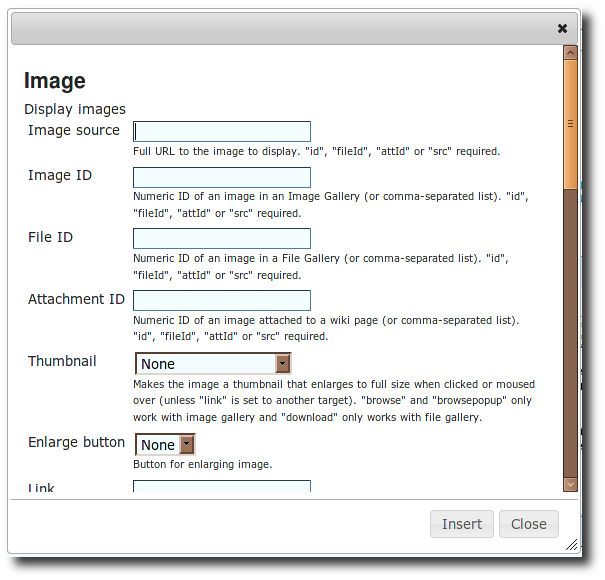 The second one,

, opens the interface to upload images. By default, that interface shows in the basic mode to allow uploading a single image: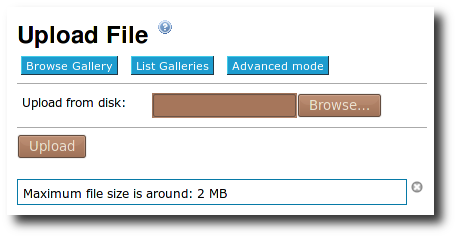 However, if we click on the appropriate button on top of the previous type of window, we will see the advanced interface to upload several files with images at once or even a single compressed zip file with many images to be processed in batch mode, as well as selecting the user or categories to link those images to.