wikiLingo
The Wiki Language + Editor + Platform
wikiLingo is a fun and exciting new programming language that you DON'T HAVE TO LEARN! It's fully WYSIWYG (What You See Is What You Get) driven, for a complete visual web experience. It has a powerful plugin architecture for implementing whatever functionality you want into your website. It is not like anything you've seen before, NO REALLY!
It is a wiki parser and development api for creating php plugins for content. It was added in
Tiki13
as an experimental feature to provide another way to parse content visually in wysiwyg mode or with the help of a syntax highlighter. The interesting thing is that it can be added to other CMS's and programs to provide equivalent wiki markup in an acosystem of applications and from different programing languages.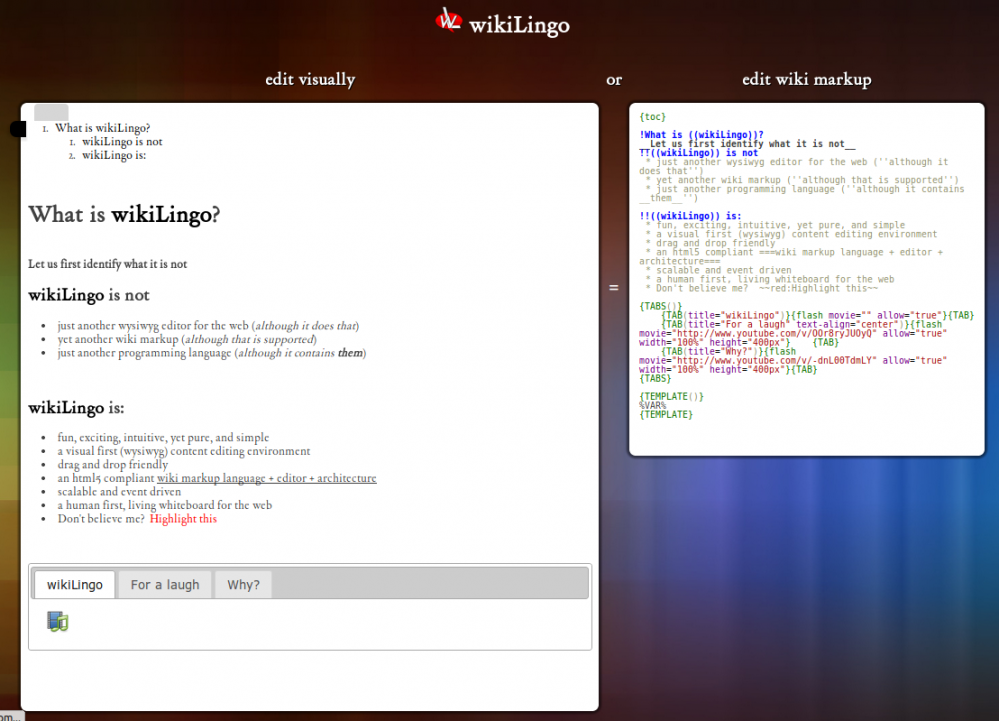 Related:
Alias names for this page
wiki lingo
|
Lingo