Plugins tab
Overview

Use this tab to enable a specific Wiki Plugin
To Access

From the Editing and Plugins page, click the Plugins tab.
Note

The plugins listed on this tab correspond the the PHP flies in your ../lib/wiki_plugins/ directory. If you recently installed a new plugin, you may need to clear the Tiki cache.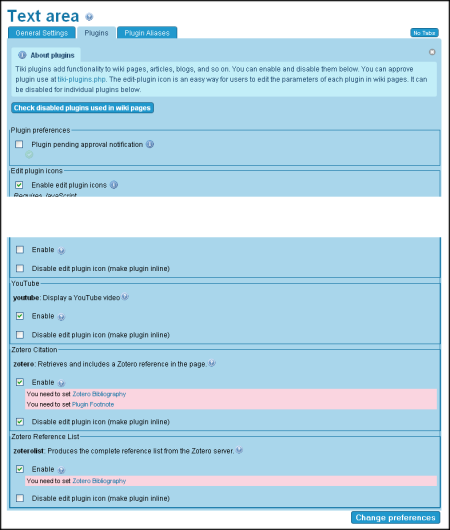 Setting
Description
Default
Edit plugin icons
Enable edit plugin icons
The edit plugin icon is an easy way for users to edit the parameters of each plugin in wiki pages. It can be disabled for individual plugins.
Plugins
Use this area to enable or disable each plugin (loaded from your ../lib/wiki_plugins/.. directory.