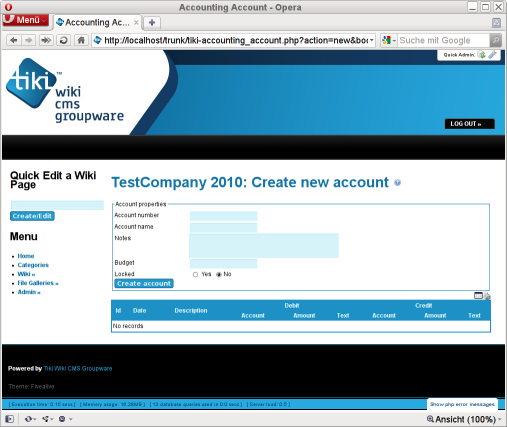 Go to the "Accounts" tab on the main accounting page of your book. There you can click on the button "Create new account".
Each account needs a unique account number (in this book of course) and should receive a short but descriptive name. Longer Explanations can go into the notes field. The notes will be visible as popup in the quick pick lists in the booking form.
If you plan your costs and revenues in advance, you can enter the calculated budget in the budget field. Use the Decimal point you specified when creating the book if you want to enter numbers with decimals.
If you declare an account as locked, it can't be used. As you can't delete old accounts if you already used them in a transaction, this setting can be used to make those accounts disappear from the list of accounts in the booking mask.